Khashayar Khodadadi, DDS, Westchester, Los Angeles Dentist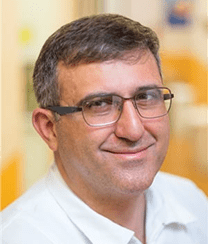 Background and Credentials
Dr. Khashayar Khodadadi's joy of helping people led him to become a dentist. When asked about that he said, "In dentistry you are able to relieve a patients pain in a few minutes and that is very gratifying." He also enjoys working with patients who are usually afraid of the dentist. What does he find particularly satisfying about his work? "Putting a smile on the face of a patient."
Dr. Khashayar Khodadadi has been in San Pedro only since 2016, but he has been working as a dentist in LA since graduating from dental school in 1995.
He enjoys particularly seeing dental emergencies, relieving pain, and saving teeth. He makes it a practice to see dental emergencies right away. He also enjoys helping people who have lost teeth and restoring their self-confidence by re-creating their smile.
Continuing Education
Dr. Khodadadi belongs to the Torrens Perio Implant Study Club, which requires four meetings a year. He also spends time on weekends improving his craft with continuing education courses, totaling 60 to 70 hours a year.
Outside the Office
Born in Tehran in 1970, Dr. Khodadadi's family emigrated to the United States when he was 12. They spent a year in Queens, New York before settling down in Los Angeles in 1983. A fan of the area's lovely weather, he has been here ever since. After graduating from Fairfax High School, he spent two years at Santa Monica College before transferring to UCLA. He received his DDS degree from the University of the Pacific School of Dentistry in 1995.
When not on the job or in continuing education courses, he enjoys spending time with his wife, their daughter Kaelyn, and their son Riley.